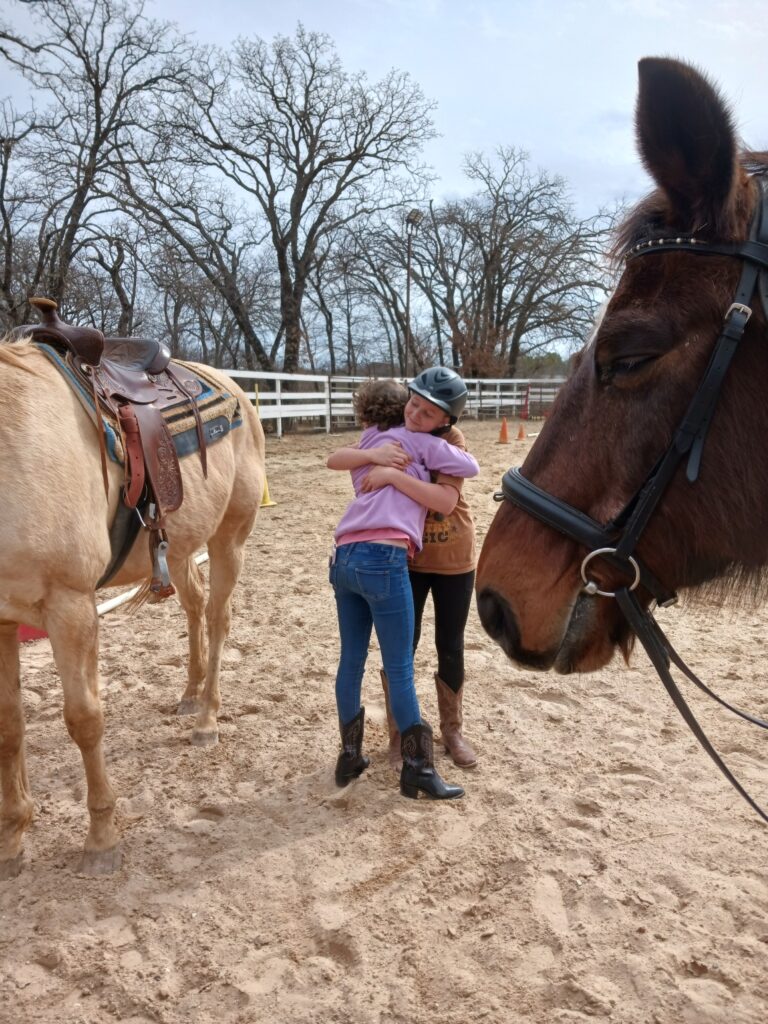 Tucker and Juliana are a perfect example of the type of friendships that are built at New Hope. Away from the outside pressures of school, society in general, and people who just don't understand. People driving by go unnoticed.
There are only horses and friends in the little universe called New Hope. Well, and a mule, three goats, a boar, and two dogs. But they're friends, so that works. Tucker and Juliana's friendship is special (yet not the only special relationship at New Hope – whether person/person, person/horse, or horse/horse). Let's say their friendship is unique. They keep in touch all the time. They are each other's shoulder, sounding board, and scuffling companion.
Keeping in touch all the time involves the New Hope group chat. The
idea of the chat was to keep everyone informed about New Hope events – dates changed, lessons rained out, practice times for Chisholm Challenge, etc. As far as the young riders are concerned, the adults on the chat are there for the updates as mentioned above. Other than that, it's teenagers chatting about whatever strikes their fancy – from a good grade in school to being at Disneyland to actual pertinent questions about New Hope.
Despite the slight irritation for the adults in getting pointless texts (as far as they're concerned), the group chat further illustrates the friendships that are forged at New Hope. The riders in the chat are all good friends. But even they realize that Tucker and Juliana's friendship is unique.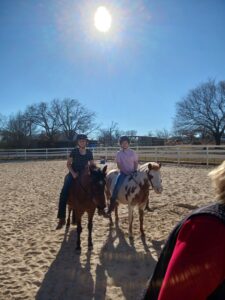 There are also friendships at New Hope between volunteers/riders and riders who have issues that do not allow them the convenience of a phone. Sunday is the day to exercise the horses. Which means riders get to come out and ride outside the structure of lessons. And see their friends, both animal and human.
Tucker and Juliana's friendship is certainly special. But, as mentioned earlier, it's not the only special friendship at New Hope. That's the thing about this little universe we call New Hope – we're all friends. And that is special, too.
Ride on and ride for hope.